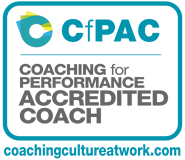 What people say about Patricia :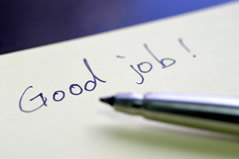 Whilst I'm used to setting goals and expectations for others, I can be at the bottom of my own list of priorities in terms of setting my own goals.  The coaching helped me to visualise and verbalise my own personal goals, and more importantly make a start on achieving them.  I am at a crossroads in my career, and I'm sure there are a lot of us who question whether we are doing the right thing at this time. I was seeking a better balance in my life, but needed to gift myself the time & energy to realise this. 
Patricia was excellent, she is very patient, supportive and could really understand what I was trying to achieve. She is really intuitive, and will pick up on a small comment, and explore it. She made me work hard on setting my goals, and really tried to make me accountable to myself. She was also really good at recognising small steps I had made towards achieving the goals I had set, and encouraging me to congratulate myself.  If you have the opportunity to engage with a coach, go for it, what have you to lose? Managers coach their teams on a daily basis, but who is your coach? Who is your go to person? It's a very lonely job, and to talk through some of the issues we face on a daily basis is a massive benefit. My goals were very personal to me, and only partially work related, I'm so grateful that I was given the opportunity.
Diane, Practice Manager Warrington
Coaching couldn't have come at a better time for me with everything that is happening within general practice around Covid-19 and staff issues at this present time.  It gave me time for myself and really to concentrate on what I needed and how I could achieve this. I did not know what to expect but I found the coaching to be so very useful. Patricia was so lovely and so easy to talk with. She listened and really helped to focus on what I wanted to achieve from this valuable coaching. I would definitely recommend this service to anybody who may feel they need a little help at the moment.
Mair, Practice Manager Wrexham

Coaching came at a perfect time for me because I was reviewing all that I have done in my career and looking at the best way forward for me personally and also professionally.
I found coaching an extremely useful and enlightening experience. When someone supports you to look at yourself and recognise your qualities something you may not see yourself it is invaluable. It has helped me put things in a framework and to look logically at what to do next.  This is my first experience of coaching and I have to say I feel I have been extremely fortunate that it was with Patricia. She is firstly a lovely lady, she has so much experience in both the field of practice management and in business and of course, a wealth of life experience. She is very gifted in making you feel relaxed and to ensure you get the most from the experience. In summary, I do not know where you would find someone like Patricia who has the combination of qualities, the knowledge and the experience and I would highly recommend her as a coach to my practice manager colleagues and others.
Maria, Practice Manager Northern Ireland
As new PM during the forced changes of the COVID19 Pandemic, I found coaching useful. It was useful that Patricia summarised our conversation and hearing it relayed back to me either gave me new thoughts or made me realise areas I needed to change/develop. I got more out of the couching than expected. I thoroughly enjoyed and actually looked forward to our telephone meetings, it gave me a much-need nudge to complete tasks I had been putting off.   I would 100% recommend coaching to anyone in a leadership role or who is struggling with work/life balance.
Amanda, Practice Manager Falkirk
The coaching was not what I was expecting initially, so it took 15 minutes or so to understand how Patricia worked. Once we got going and started to break down my needs I found it incredibly helpful.  Patricia has a lot of experience in Practice management, she made me think about what I wanted from the job, she enabled me to think of where I wanted to go and how to achieve this.  Patricia was excellent, I was happy that she gave her opinions, and I was not the one doing all the talking.  I would recommend this to anyone who needs some guidance in their role, Patricia has a knack of working out what is right for you and what could work.
Helen, Practice Manager Bourne End


Patricia helped me see myself differently and that actually I need to believe in myself more and have faith that I am doing a good job. I am a new PM and I felt I needed some guidance and focus in your role. Patricia is really knowledgeable and understood the role in detail and the expectations of a PM.
Kelly, Practice Manager Surrey
Coaching provided useful despite the difficulties of time constraints. I found the key benefits were a change in mindset and confidence in a plan moving forwards and feel I achieved a great deal in three short hours. Patricia was outstanding. I would recommend to other practice manager, and ask them to bear in mind the amount of time and effort to be put in from yourself to really maximise the gains from coaching before undertaking. If I were more cognisant of this before I started my sessions, I would have liked to have dedicated far more to developing the themes we discussed, in order to get the most out of the sessions.
Dave, Practice Manager Radcliffe
Coaching helped me analyse myself and what I want to achieve
Patricia is very good, she asked the right questions and made me think what do I hope for.
I would recommend to others if they have structured time.
Lynne, Practice Manager Essex
I am happy to share how coaching from Patricia has supported me over many years. I have been a GP for 35 years, including long term partnership, and recently locum and salaried GP. I was at a crossroads and Patricia supported me with care and compassion to re focus my career. She gave me the tools to use which encouraged me and prevented burnout. I am extremely grateful for her one to one holistic coaching.
GP Hertfordshire
The coaching time that I spent with Patricia was very helpful and has already made a tangible difference in my day-to-day life. Our talks have really helped me to identify the areas of my life that I wanted to work on and improve. Just as importantly the coaching helped me to identify which of these areas I should focus on right now to achieve the most important benefits as quickly as possible. The process helped me to really think about and consider what was important to me and Patricia's open, encouraging style makes the process easy. Be prepared to answer some hard questions, and certainly be prepared to be honest. If you can do this, then you will find that Patricia will be able to effectively guide you to real improvements in the areas that matter to you..
Practice Manager Norfolk
Patricia is an excellent Facilitator, Trainer and Life-Coach who motivates and encourages individuals to fulfil their potential and achieve their objectives."
Director of Operations Beds and Herts LMC
Through coaching Patricia has changed my approach to not only work but all aspects of my life. I was struggling with constant work stress which was also having a detrimental effect on my personal life. Patricia helped me understand that how I reacted to problems was often what caused the stress I felt. Learning how to think & react differently has definitely made me a better manager.

I'm able to take a step back and use the techniques she has taught me to respond to other people in a way that gets the desired & positive outcome. I am more open with my partners and through agreement we have added support for the whole practice team. This has resulted in an improvement to not just my wellbeing but the wellbeing of everyone. This in turn has improved our already good practice reputation, increased our practice population and ensured more positive feedback from our patients.

On a personal note I have learnt that I can live outside of my comfort zone and I can respond to problems in a more constructive way. Coaching can be a challenge especially when analysing yourself and how you react to things, however, you start to see the potential for improvement by making the necessary changes within yourself. I have found a strength I didn't realise I had!
Practice Manager Bedfordshire
I'm glad that I decided to have some coaching with you. I think planning one's retirement is very important. I decided some 18 months beforehand, so not only did this help my colleagues to plan but it gave me plenty of time to think about my future. With your help I was able to pinpoint some goals, and also think more laterally about what I wanted to achieve in this new phase of my life. Having a purpose after retirement, I think, is important. I've known medical friends who've just decided to retire with 3 months' notice, no planning or intentions, and they've struggled somewhat with the transition. I have relished my retirement, with absolutely no regrets so thank you for your help.
GP Hertfordshire
Through coaching with Patricia I have achieved all my goals and much more. I just wanted to say a huge thank you for your guidance and support over the last few months. You have given me the confidence boost I needed and feel I can deal much better with situations now when they arise. It has been very interesting trying to concentrate on myself and what I want from life (if not a bit scary at times). You have been an excellent coach and I really do appreciate all the hard work and time you have given to me.
Practice manager Essex
My experience of coaching with Patricia was a truly positive and cathartic experience. Using a gentle yet at the same time encouraging style, providing time and being present, using imagery and metaphors to inspire and motivate were all skills Patricia used to help me, help myself connect with my purpose, my values and in doing so motivate me to make positive changes. I haven't looked back and I still several years later use those skills and that imagery to maintain a momentum that's allowed me to accelerate towards not only achieving but surpassing my goals. Just as in the quote "give a Man a Fish, and You Feed Him for a Day. Teach a Man to Fish, and You Feed Him for a Lifetime," my experience was certainly that of being taught to fish. Thank you, Patricia.
Former GP principal and trainer, Hertfordshire